Francis Scarpaleggia, Member of Parliament for Lac-Saint-Louis
Parliamentary Report, Fall 2008
Earlier this year, students at École primaire St-Rémi and Académie Marie-Claire, under the direction (and inspiration) of their teacher Carole Flexman and local artist Maja Vodanovic, launched a campaign to raise awareness about contamination of the Meadowbrook Stream, which runs north-south along the West Island and flows into Lake St. Louis.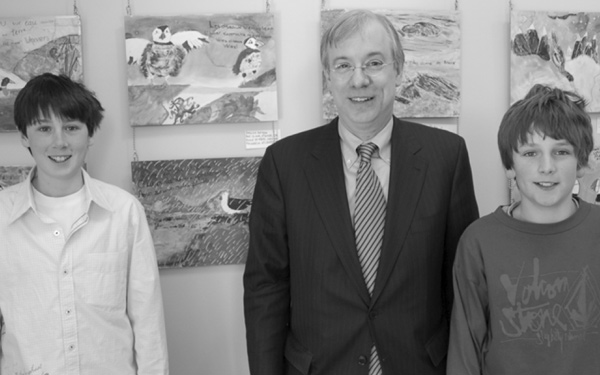 The project involved removing debris from the stream, building small diversions with stones to filter and oxygenate the waterflow, and planting shrubs to minimize erosion of the stream's banks. The students also made paintings on the theme of water, which were were exhibited at a vernissage held at Centennial Hall, in Beaconsfield. Some of the paintings were also printed as note cards to be sold to raise funds for the project. A press conference was held at the vernissage and the students gave an audiovisual presentation about the stream to local politicians from all three levels of government.